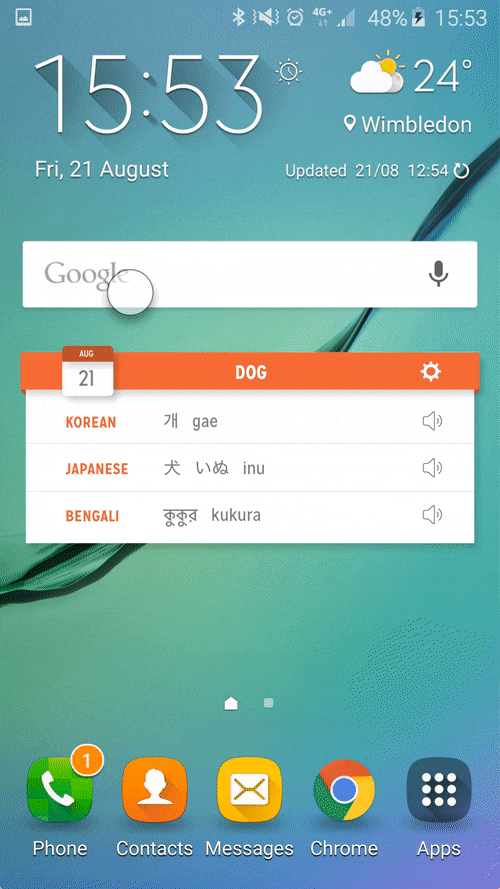 View past words
If you want to take a look at words that appeared on previous days, simply select a day. If you have a specific word in mind that you would like to see again, a quick search will do the trick.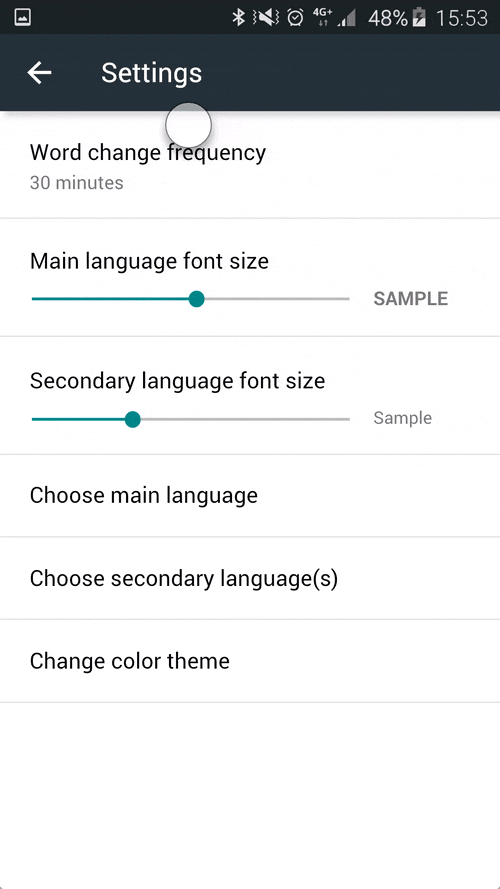 Select a time interval
If you want to see more than a word a day, just adjust the time interval to match your preference.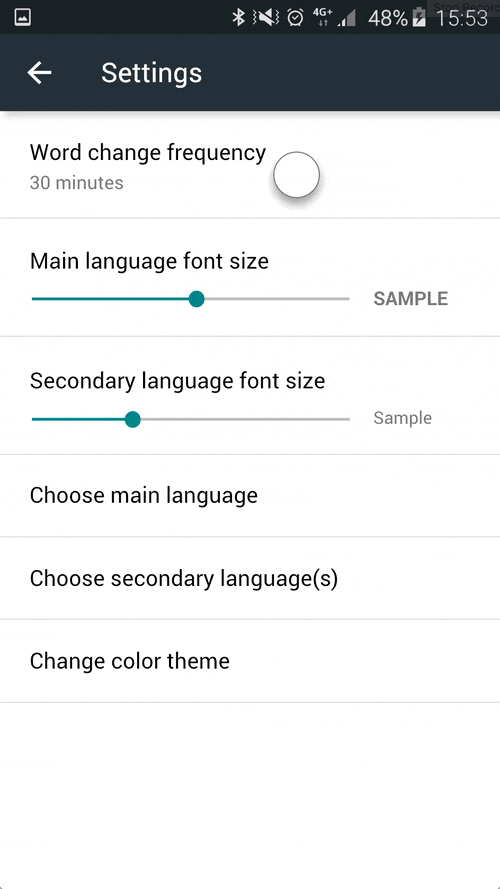 Adjust font sizes
Easily change the font size of the word of the day both in the main language and in the secondary languages. You can easily preview how the words will appear as you change the sliders.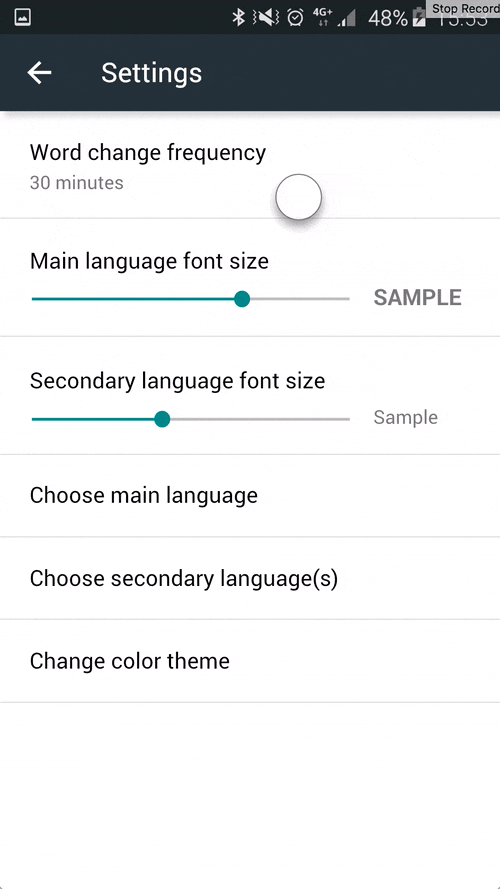 Choose languages
First, choose your main language from the available options. You can then add a language or several languages for the word of the day to be translated to. Simply tap the + to add a language and the × to remove one.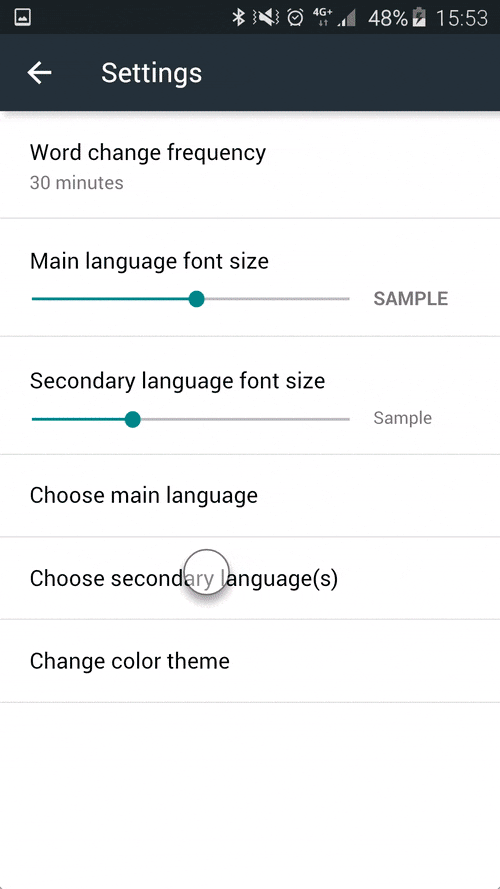 Customize colors
Choose the color scheme that fits your style. Preview the widget directly on your wallpaper to see how it will look. Once you tap "OK" your color choice will be applied.